We'll Help You Grow Your Own Veggies!
5 Reasons To Start A Vegetable Garden
It's a great activity to do with your kids!
It saves money!
It's good exercise!
It's nutritious!
It's just plain fun!
Regular Tomato Varieties
Big Boy
Big Beef-Canner and Slicer
Celebrity-Canner and Slicer -Determinate
Early Girl
Jet Star-Low Acid
Glamour
Goliath
Mortgage Lifter
Parks Whopper
Kelloggs Breakfast- Heirloom-Orange
Yellow Jubilee-Yellow
Rutgers- Canner and Slicer
Brandywine
Cherry Tomatoes
Juliet
Sunsugar
Super Sweet 100 (grape)
Geranium Kiss- small fruited
Red Large Cherry
Chocolate Cherry
Paste Tomatoes
Roma
Amish Paste
San Marzano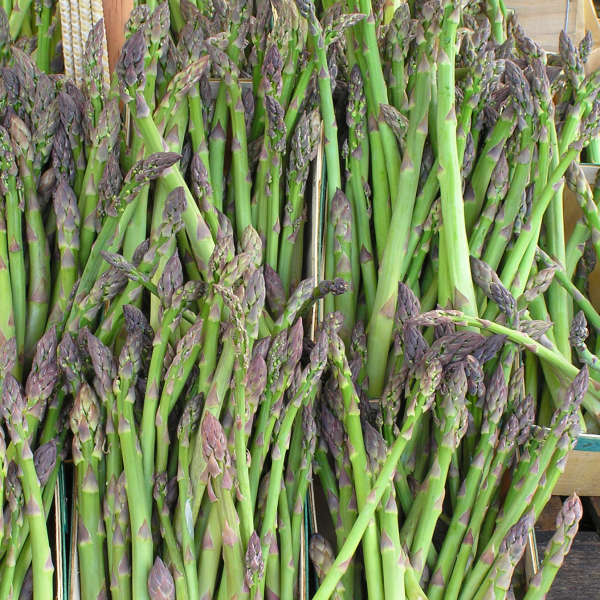 Peppers
California Wonder
Yellow, Orange & Red Bells
Sweet Banana Peppers
Hot Peppers
Regular Jalapeno – hot
Mucho Nacho Jalapeno – hot
Serrano – smaller Jalapeno – hot
Fooled You Jalapeno – mild
Anaheim Pepper – spicy
Herbs
Basil
Chives
Cilantro
Mint
Oregano
Thyme
and many others to choose from!
Other Veggies
Cantaloupe Ambrosia
Eggplant
Savoy Cabbage
Okra
Watermelon
Zucchini
Yellow Summer Squash
Butternut
Sweet Mama
Crimson Watermelon
Brussel Sprouts
Broccoli
Many Cucumber Varieties including
Cucumber Pickling Gherking
Sweet Success Cucumber
Diva Cucumber-Seedless
Armenian-burpless/long
Straight Eight
Spacemaster
Patio Snacker
Burpee Burpless
Small Fruits
Tristan-everbearing, showy fruit, all most no runners
photo compliments of ABZ seeds
Other Strawberries:
Allstar -Junebearing
Ozark Beauty- everbearing
Heritage Raspberry Bushes
Victorian Red Rhubarb